Are You a Trend-Spotting Beauty Maven?
Think you already know what'll be hot on the runways for spring 2010? Test your smarts here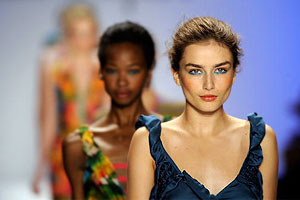 You may not have access to the shows at Mercedes Benz Fashion Week in New York, but that doesn't mean you can't spot a hot trend when you see one, right? Test your knowledge here — on everything from the latest hairstyle and makeup trends, to what really goes on backstage. Along the way, we'll share the tips and insider secrets from the pros who work on the shows. By the end, you'll practically feel like you were there!